Custom business solutions to fit your growing needs.
Since 2001, Park Hill Place Business Center has provided quality office space and flexible business resources for businesses of all sizes and industries in and around Kissimmee, Florida, and Osceola County. Our business is all about you.
Our Kissimmee-based Florida Virtual Office provides a professional business address to satisfy licensing requirements in Osceola County. We also offer the appearance of a full-time, staffed professional office without the high monthly overhead costs. Learn more here.
Park Hill Place offers affordable and flexible workplace solutions for businesses of all sizes and diversity. We provide "all-inclusive" private single person business offices as well as multi-person suites, with shared common amenities and benefits within our Kissimmee offices. Learn more here.
Popular for our convenient location and space availability, Park Hill Place conference rooms and facilities meet all of your needs for conducting business meetings and presentations, depositions, and mediations. Learn more here.
Park Hill Place offers traditional office space for the company who needs their own private lobby, conference room, and multi-use office space. Our Kissimmee offices offer a variety of convenient space configurations specifically designed for the flexibility, efficiency, and productivity of your business. Learn more here.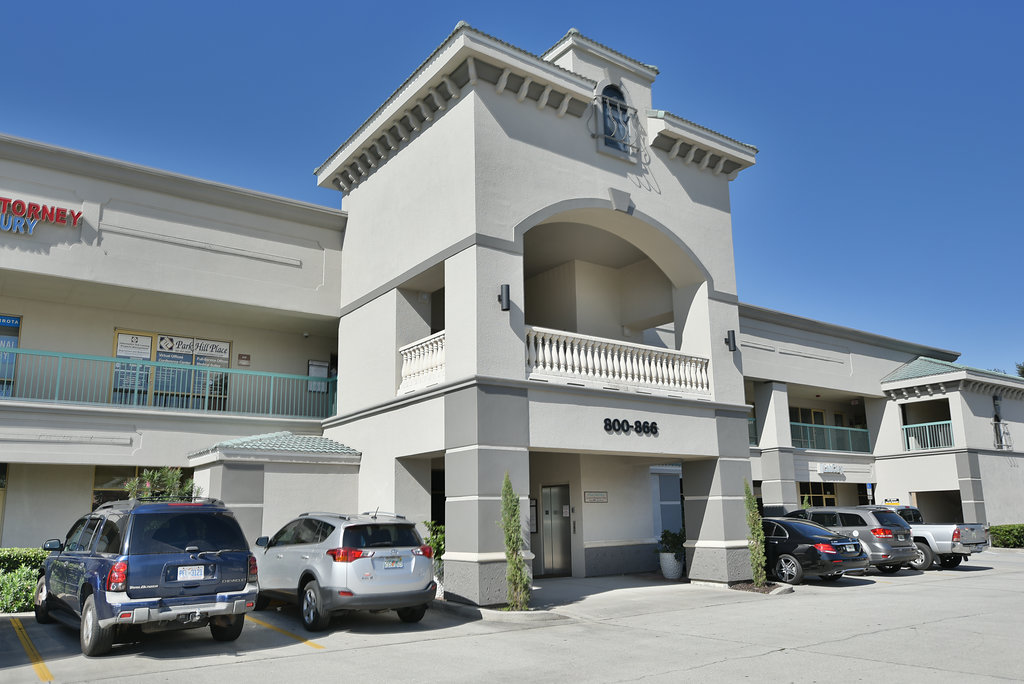 Join the many businesses who have found new opportunities, amazing growth, and success with us here at Park Hill Place!
Ready for medical use, our move-in-ready medical offices are available from 900 sq. ft. to 3,000 sq. ft. just one block from Osceola Regional Medical Center and one mile from Florida Hospital Kissimmee. Our custom-designed spaces are built-out specifically for medical use. View the virtual tour of our medical offices here.